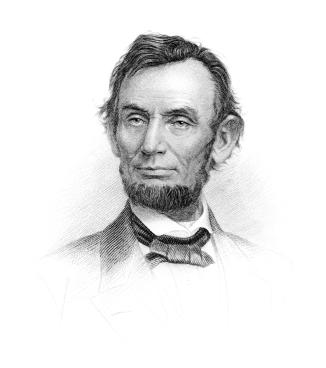 Lincoln as Story-Teller
News:
Kevin Wood portraying Mr. Lincoln will have a program at the library on Monday, October 12th at 1:30 pm in the community room. He looks identical to Mr. Lincoln, comes from Illinois and has an amazing historical program for us!
His program: Lincoln as Story-Teller
President Abraham Lincoln shares about our nation's history and his own personal history by way of some of his favorite stories and jokes. Mr. Lincoln sometimes told these simply to entertain, but more often than not, when he would begin "That reminds me of a little story…", there were other reasons, too. He might wish to illustrate a point, to relieve tension, or to distract from the difficulties and hard realities of life, especially in the midst of the Civil War. As he told his Cabinet, "With the fearful strain that is upon me night and day, if I did not laugh occasionally I should die, and you need this medicine as much as I do".
Mr. Lincoln's stories and jokes speak to those common and everyday human experiences which his audience can readily relate to. They will make you laugh, but many will also cause you to reflect on life, people, and the world we live in.
This program is most appropriate for adults and for older youth/teenagers (recommended for 12 years old on up) Visit his website at: www.mrlincoln.com